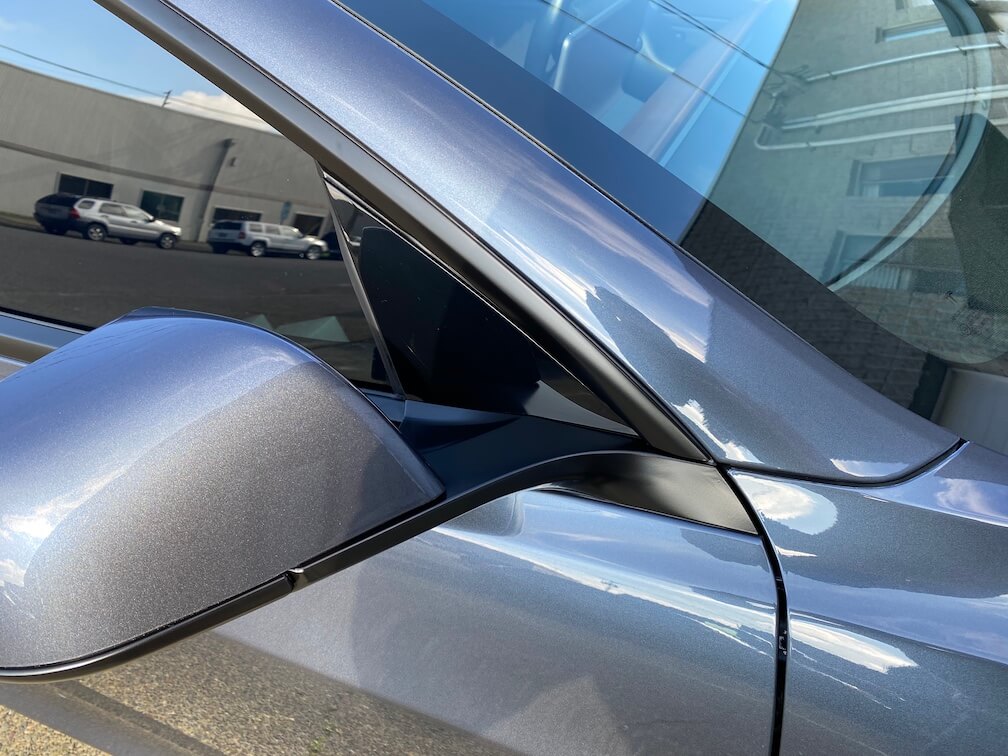 Wrapping your Tesla's door handles, trim and emblems in vinyl, a.k.a. "chrome delete", is a quick and inexpensive way to change the look of your Tesla. These durable wraps last for years and can be removed to return your Tesla to it's factory look. 
All four Tesla models present unique challenges when vinyl wrapping exterior trim. In many cases it requires carefully disassembling parts and panels like side mirrors, cameras and emblems so our experts can wrap them with no visible seams. This isn't a task you can trust just anyone with. Experience required!
We don't protect cars
We protect Teslas
ALSET Auto exceeded my expectations. Highly recommend their services to EVERYONE. They did the satin black chrome delete on exterior, and the carbon fiber custom overlay on center console and wood trim. Intricate and immaculate work, very well done.
What a difference the chrome delete and tint made in the looks of my P3D. It gives the car a whole different look and complaints the satin dark Performance wheels perfectly. The vinyl wrap came out perfect and I appreciated the picture updates.
WOW. Took my MX to ALSET straight from the dealership for full PPF, Ceramic, tint and "chrome delete" to give it the storm trooper look. ALSET showed me how they remove the trim, badges and cameras to get it perfect. Amazing work by the nicest guys who LOVE TESLAS. Thank you!
Launch ALSET Auto's visual configurator to customize your TESLA, get pricing, share your build and schedule service.