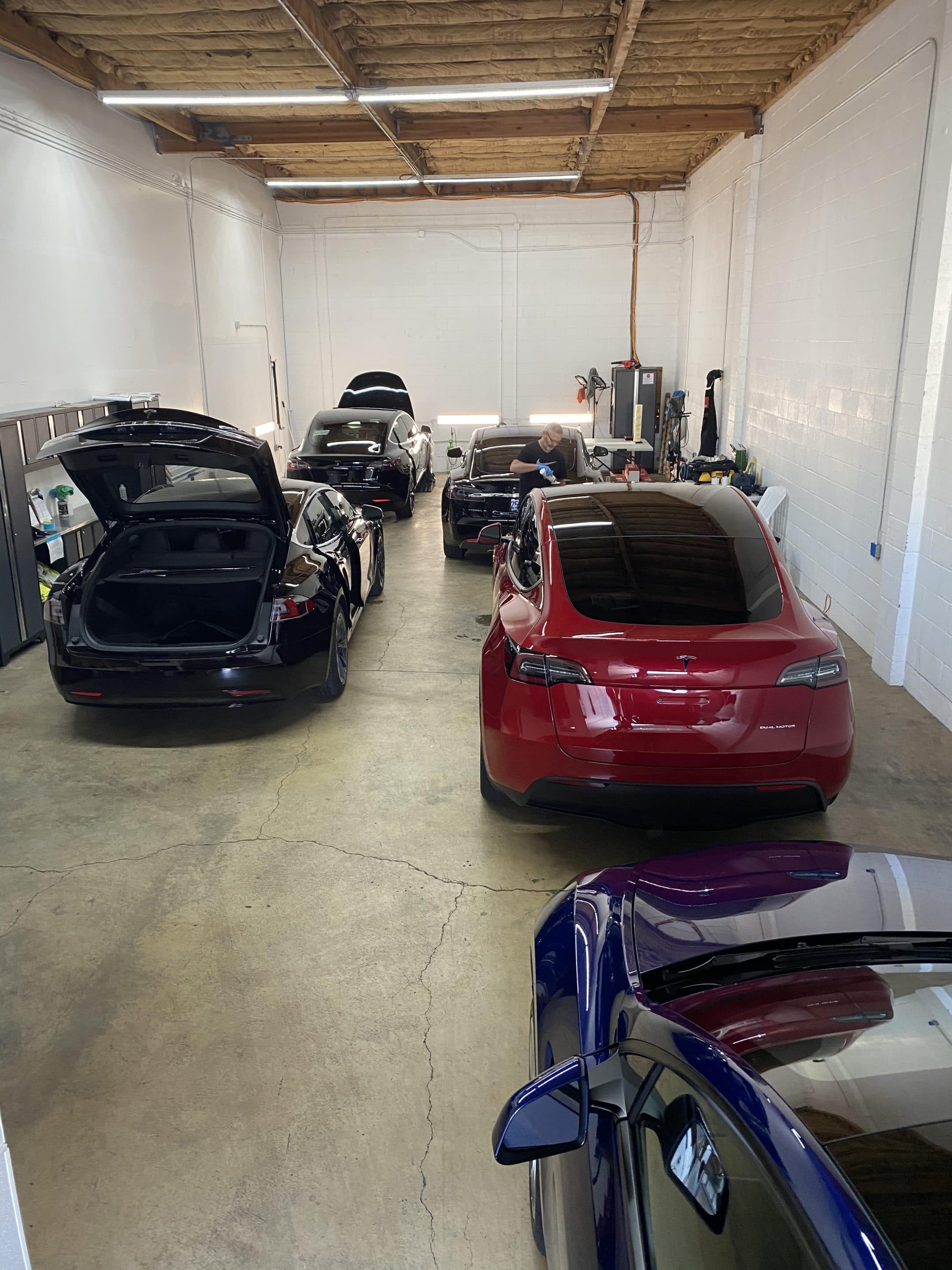 At ALSET Auto, we don't protect cars. We protect Teslas. As owners and enthusiasts, we understand that a Tesla is unlike any other car on the road.
So when it comes to protecting your Tesla, why take it to an installer that treats it like just another automobile? Because we work exclusively on Teslas, we're able to source and develop products and protective coatings specifically for Tesla's unique paint and attributes. Similarly, we continue to perfect our processes and techniques with each Tesla that comes through our shops. Like the cars we protect, ALSET Auto is constantly improving and innovating.
Whether we're applying film to the unique body lines of a Model S bumper, wrapping the chrome trim of a Model X mirror in satin vinyl, or installing tint to the full rear window of a Model 3, you can rest assured that our technicians have done it before, day in and day out. This means we never take a jack-of-all trades, one-size-fits-most approach. It's the difference between a car cover that fits "Most Midsized Sedans" and one made to the exact specifications of a Model S. At ALSET Auto, it's all Tesla all the time.
Transparent Pricing
Unlike our competitors, ALSET Auto publishes our all-inclusive pricing and sticks to it. No pricing gimmicks, hard selling or up-charges. We also offer flexible financing options through Klarna.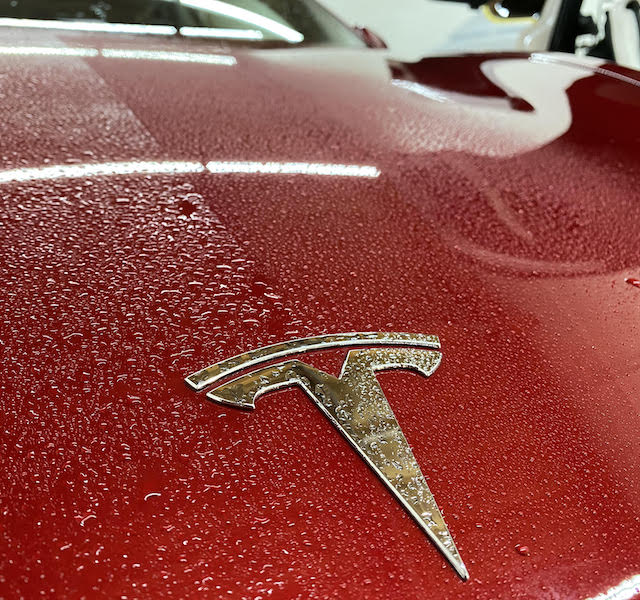 Innovative products
Our proprietary coatings and consumer detail products are made in the USA and developed, tested and formulated specifically for Tesla paint. Not boats, RVs and other car brands.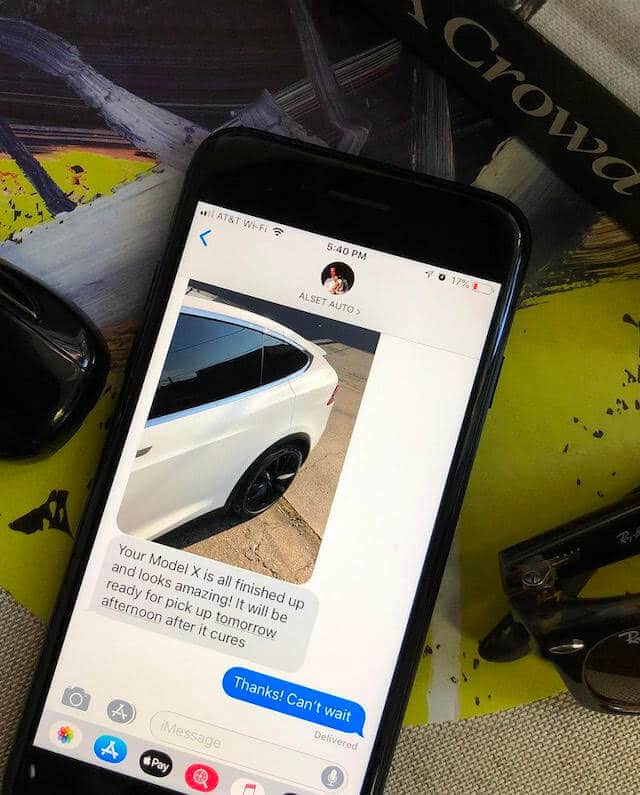 Customer experience
ALSET Auto raises the bar for what you have come to expect from the aftermarket and detailing industry, adopting a WWED? (What would Elon do?) approach to everything we do.
ALSET Auto is a creation born from frustration. After joining the Tesla family in 2018, the soon-to-be founder of ALSET Auto recognized that two important qualities were missing from the automotive accessory industry:
Transparency and Integrity.
After weeks of online research while waiting for his Model X delivery, he called eight paint protection shops and installers of various sizes and reputations. Two things were apparent and consistent among them all. First, they were all too eager to disparage Tesla paint as a fear based sales tactic. Telling someone who just spent $100k on a car that they've got a $100 paint job isn't going to win over many Tesla owners. Second, none of them listed their prices online nor would they commit to a firm price over the phone. He heard a lot of "bring the car into the shop and we'll take a look" or "prices start at X but that doesn't include Y and Z." If you can build, price and purchase a Tesla from your iPhone, you shouldn't have to call and drive all over town to get a price to protect it. The first ALSET Auto location opened just a few months later with the following values:
Source and develop the best protective coatings, products and techniques specifically for Tesla paint. Publish our prices online and stick to them. No hard selling, pricing gimmicks or bait and switch.
"People should pursue what they're passionate about. That will make them happier than pretty much anything else."
Look for the ALSET Advantage section throughout the site to learn why working exclusively on Teslas sets ALSET Auto apart from our competitors and provides our customers with superior results.
We don't protect cars
We protect Teslas
Phenomenal work by the ALSET Auto team! I really enjoyed the daily updates on progress, including pics. It was a fine tuned, personalized experience.  Perhaps most importantly, the outcome was gorgeous!
The guys at ALSET were friendly, knowledgeable, and excited about working on my car. When they were done with the paint correction, PPF, ceramic coating, and chrome delete, my car looked better than when it was originally delivered to me. After my service, they have been responsive to questions and have contacted me to make sure I am satisfied with the services. I am!
Alset Automotive was the BEST customer service experience I've had in a long time. They own and love Teslas and are there to treat your car as if it was their own car. They had my 9 month old Model 3 look better than when I first bought it.
Launch ALSET Auto's visual configurator to customize your TESLA, get pricing, share your build and schedule service.