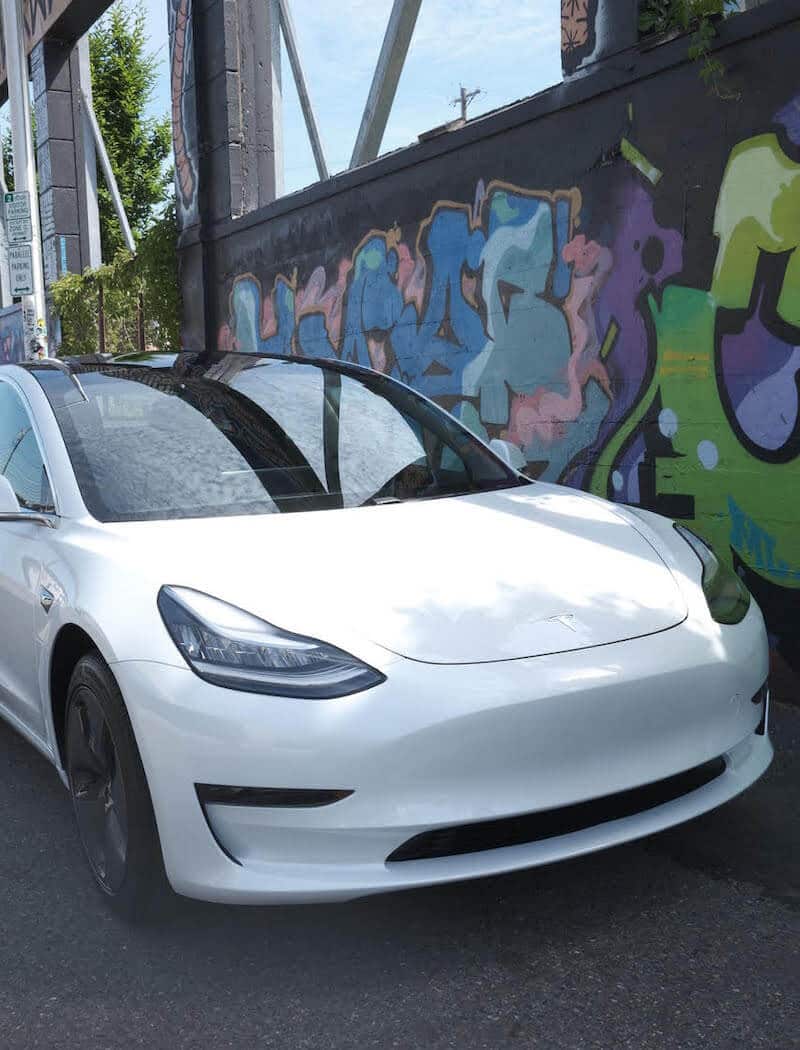 When it comes to protecting your Tesla's paint from rock chips and deep scratches, there is no better option than Paint Protection Film (PPF).
The only three certainties in life are death, taxes and rock chips on your Tesla. It's very common for Teslas to come into ALSET Auto with only a few hundred miles on them and already have several rock chips on the front bumper and hood. If you plan on frequent highway commuting or road trips, the number of rock chips will only increase over time. ALSET Auto's dedicated PPF installers have years of film experience, and are experts at wrapping Teslas' uniquely contoured bumpers and body lines.
Instead of using computer cut templates, which often use multiple pieces for one panel and leave visible edges around emblems, cameras and lights, ALSET Auto custom wraps each body panel from a single sheet of film. This allows us to wrap edges around panels leaving fewer seams and virtually no exposed film edges. The result is a virtually unnoticeable film that lasts longer.
Complimentary door edge guards and rear bumper ledge included ($200 value)
Front "impact zone" includes:
Full hood
Full Fenders
Front bumper
Headlights
Fog lights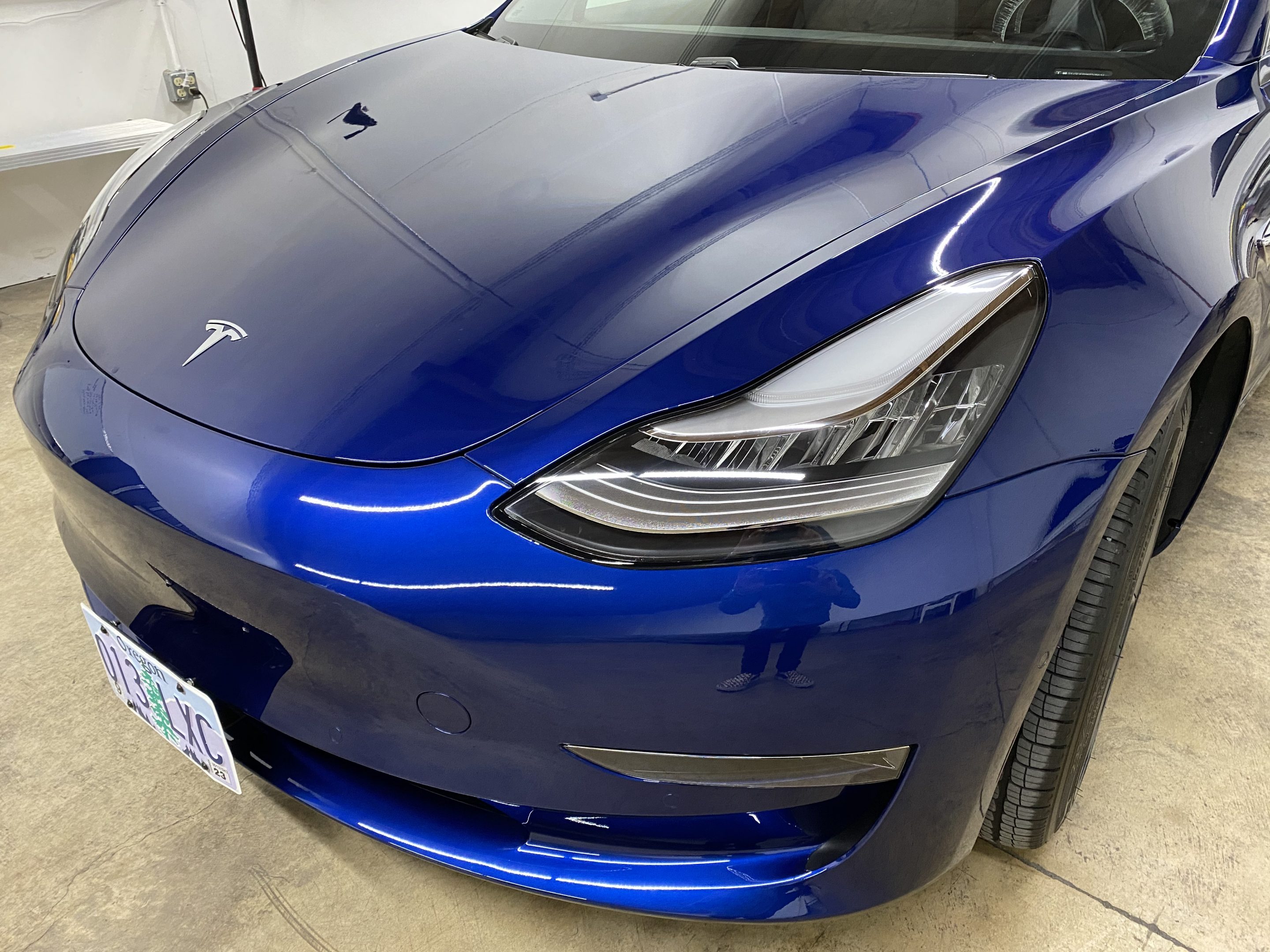 Unique body lines, bumper contours, sideview cameras and numerous parking sensors make properly applying PPF on Teslas a challenge to even the most experienced PPF installers. Because our technicians work day in and day out on Teslas, no one has more hands on experience and knowledge than ALSET Auto.
We don't protect cars
We protect Teslas
Over the years I have had several local shops do PPF on the front of my cars and Ceramic coating. Alset Auto did the best job by far and was very reasonably priced. They take pride in their products and services. And it shows in the completed job. Would not go anywhere else.
The attention to detail was beyond what I'd seen on my first Tesla (different shop). In particular, I liked that ALSET wraps all edges. My previous car was cut at the edges and this became a real dirt collector over time. It detracted from the look, especially on a white car. I received a superior PPF and ceramic coating job, and outstanding customer service.
Without question, the PPF has already saved the front end from a few rock chips. I would unreservedly recommend PPF for anyone who logs a lot of miles, especially if you cross back and forth over the Cascades. And with the ceramic coating, it has been a breeze to keep the car clean.
Launch ALSET Auto's visual configurator to customize your TESLA, get pricing, share your build and schedule service.