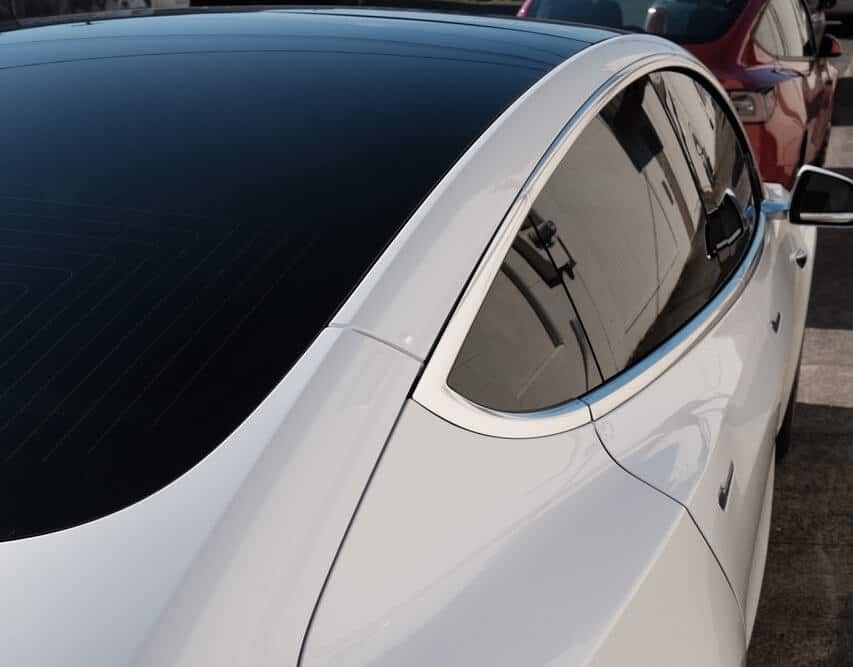 The benefits of tinting your Tesla extend beyond just improved appearance. Window tint also provides added security as well as heat rejection, which minimizes the use of A/C resulting in improved mileage per charge, especially during the hot summer months.
Tinting your windows is a quick and inexpensive way to change the look of your Tesla.

Window films reduce visibility into your Tesla which helps lower the risk of break-ins or theft.

Compared to factory tint, a lower % window film provides more privacy for vehicle occupants.

Higher UV and heat rejection minimizes the use of A/C which improves battery range.

Unlike most car makes and models which have door trim surrounding the entire window, at least 60-70% of Tesla window edges are exposed. That's why it's important that the edge of the film lines up perfectly with the edge of the window. ALSET Auto achieves this by using a filing technique as opposed to cutting the film with a blade which can leave uneven and imperfect edges.
We don't protect cars
We protect Teslas
Shoutout to the guys at Alset for a stunning tint job yesterday. Windows look absolutely perfect, and they took utmost care to make sure everything was neat and cleanThis is 25% ceramic tints. Definitely recommend!!!
I had heard about ceramic tints what wasn't sure if it was worth the extra money over the basic tint. ALSET did a great job in explaining the benefits of ceramic while not being pushy about getting me to spend the extra money. Ultimately I went with ceramic due to my car being parked outside often. They had my car in and out in one day. Highly recommend!
Was pleased that ALSET was able to tint my windows while the car was in for full ceramic. They were helpful in explaining why I should consider going a slightly darker tint due to the white interior making it look lighter from the outside as  opposed to the black interior. Went with 25% very happy with it.
Launch ALSET Auto's visual configurator to customize your TESLA, get pricing, share your build and schedule service.