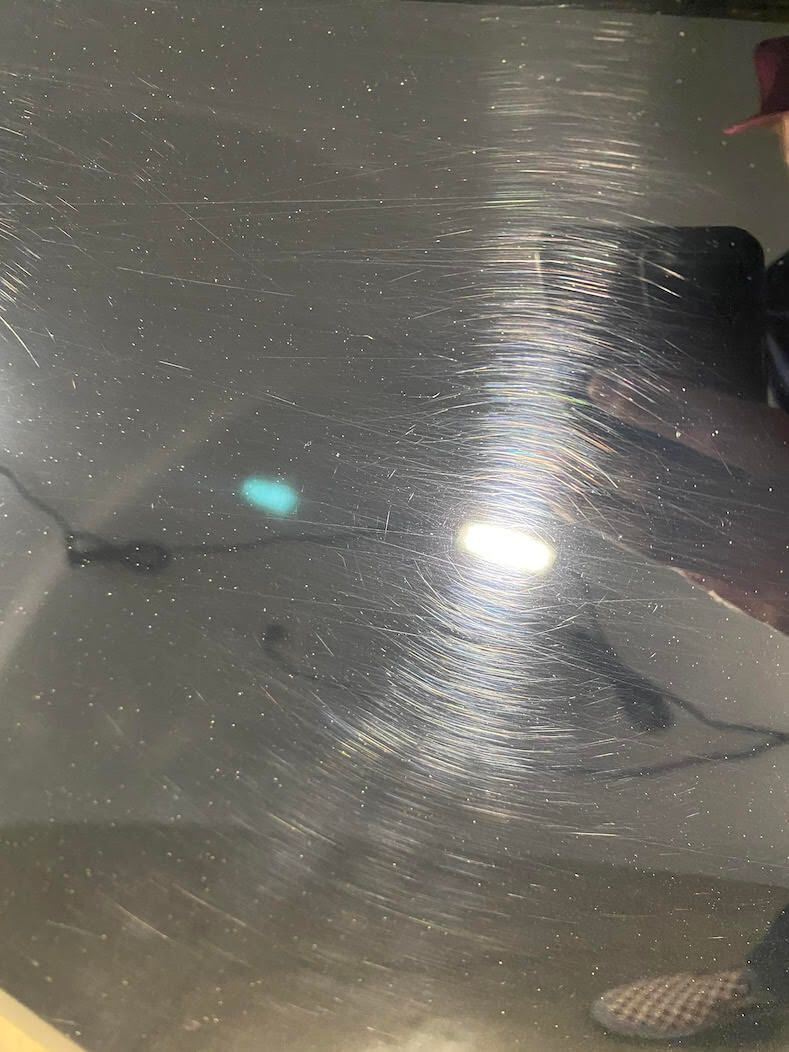 As Tesla owners and enthusiasts, we applaud the company for ambitiously manufacturing their cars in California. However, the state's strict emissions regulations and Cal/EPA laws severely restrict the amount of VOCs allowed in commercial automotive paint.
The result is a softer clear coat that is more susceptible to blemishes such as rock chips, swirl marks, water spots and etching. This is not an issue unique to Tesla, however. Many luxury automakers are governed by similar modern-day environmental regulations and paint restrictions.
Combine this with the fact that Teslas have a longer than average expected length of ownership and more miles driven per year, it's no wonder why Teslas have become the most frequently paint protected cars on the road. Don't wait until it's too late. Call or visit us today for a consultation to learn what type of paint protection is best for your needs and driving habits.
Not a matter of if, but when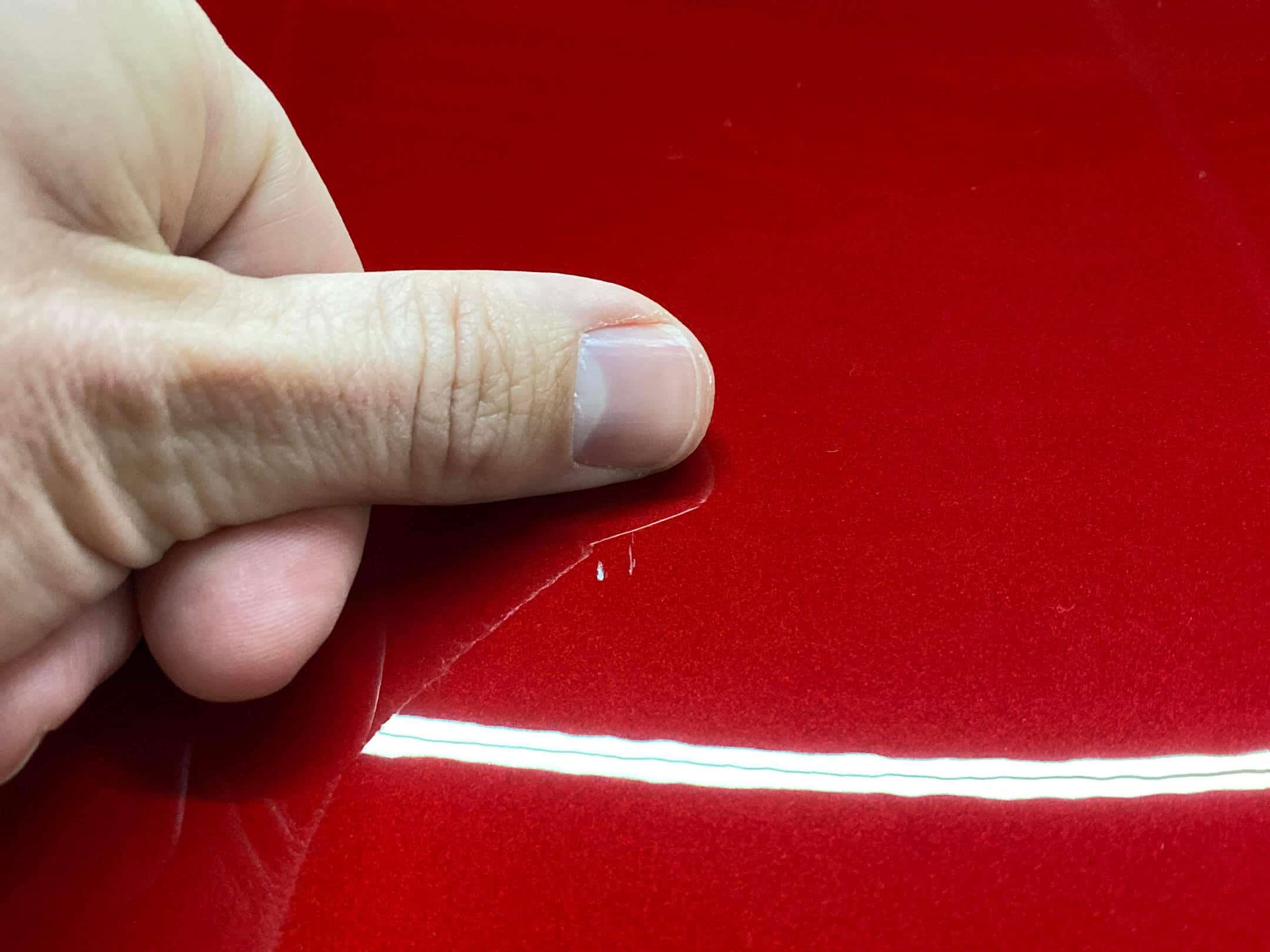 Rock Chips
Commonly found on front end "impact zones" like bumper, hood and fenders. It's a matter of when… not if. PPF is your best and only protection from these irreversible chips.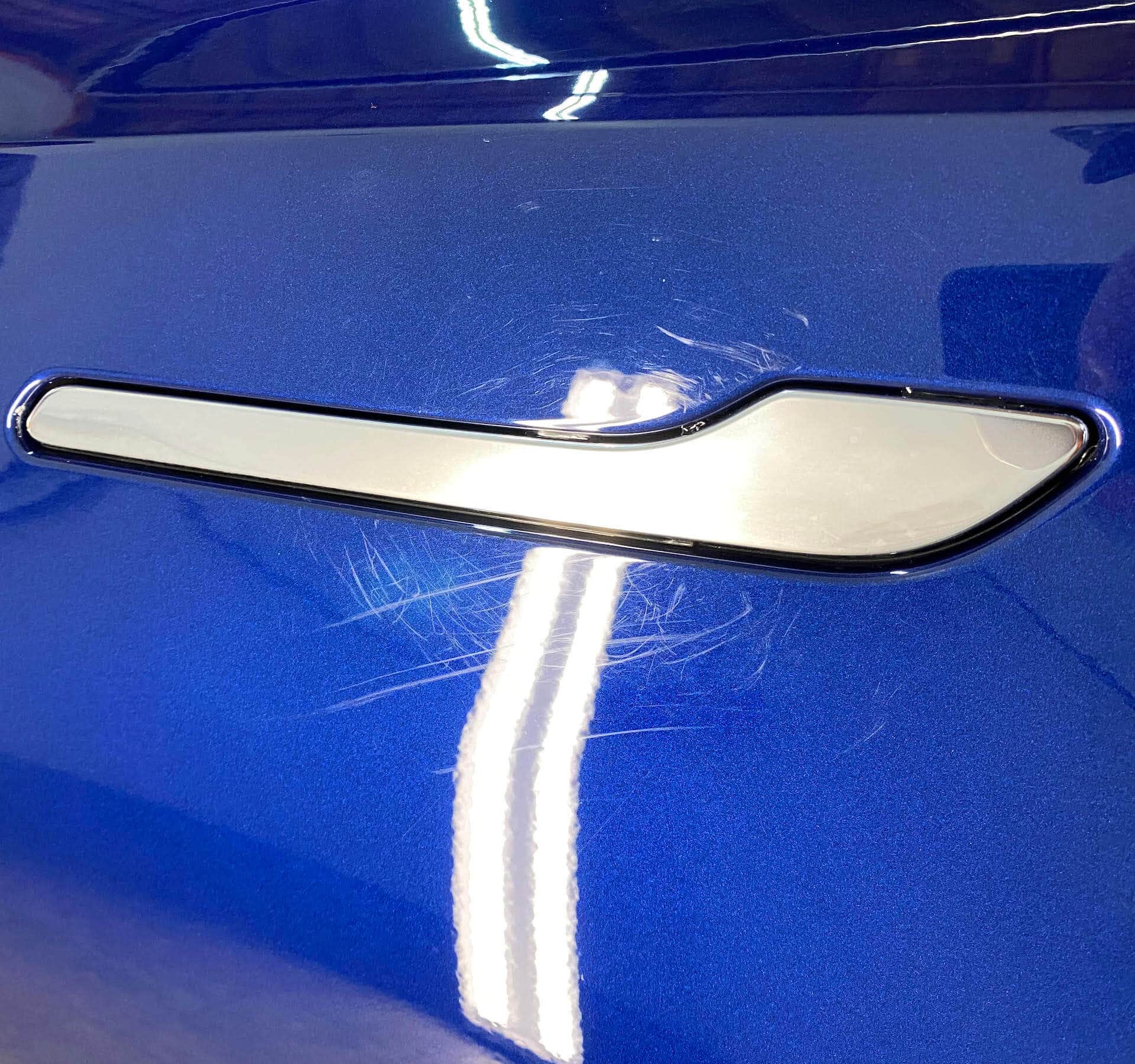 Swirls and Scratches
Particularly evident on darker colors, swirls and light scratches can appear after your first hand wash. PPF and/or Ceramic help resist these unsightly blemishes.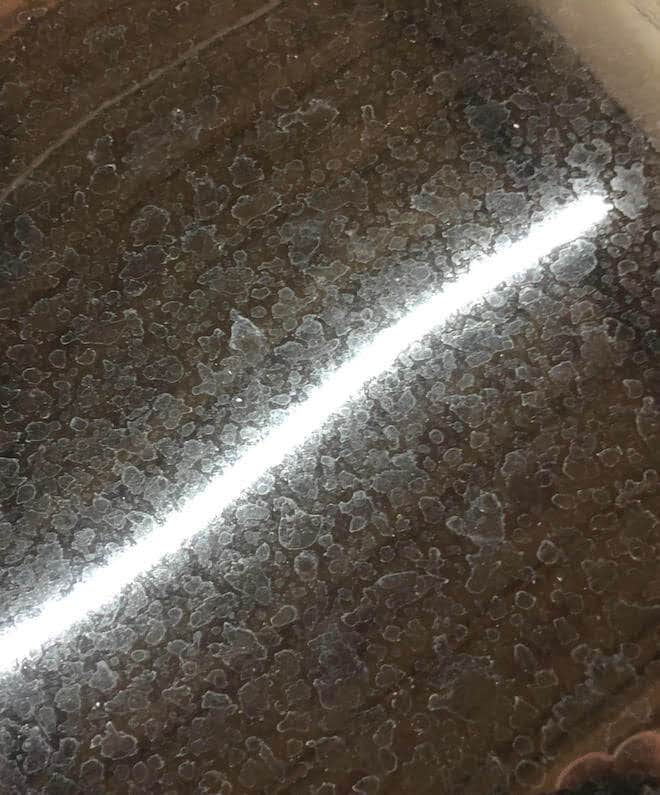 Water Spots
These spots can become permanently etched into your Tesla's clear coat if not protected early on. Ceramic coatings provide a durable hydrophobic barrier to help prevent these spots from occurring.
9 of out of 10 ALSET Auto customers choose to protect their Teslas with full front PPF combined with full exterior and interior ceramic within the first 1,000 miles of ownership. This level of protection offers the best value and provides owners with peace of mind.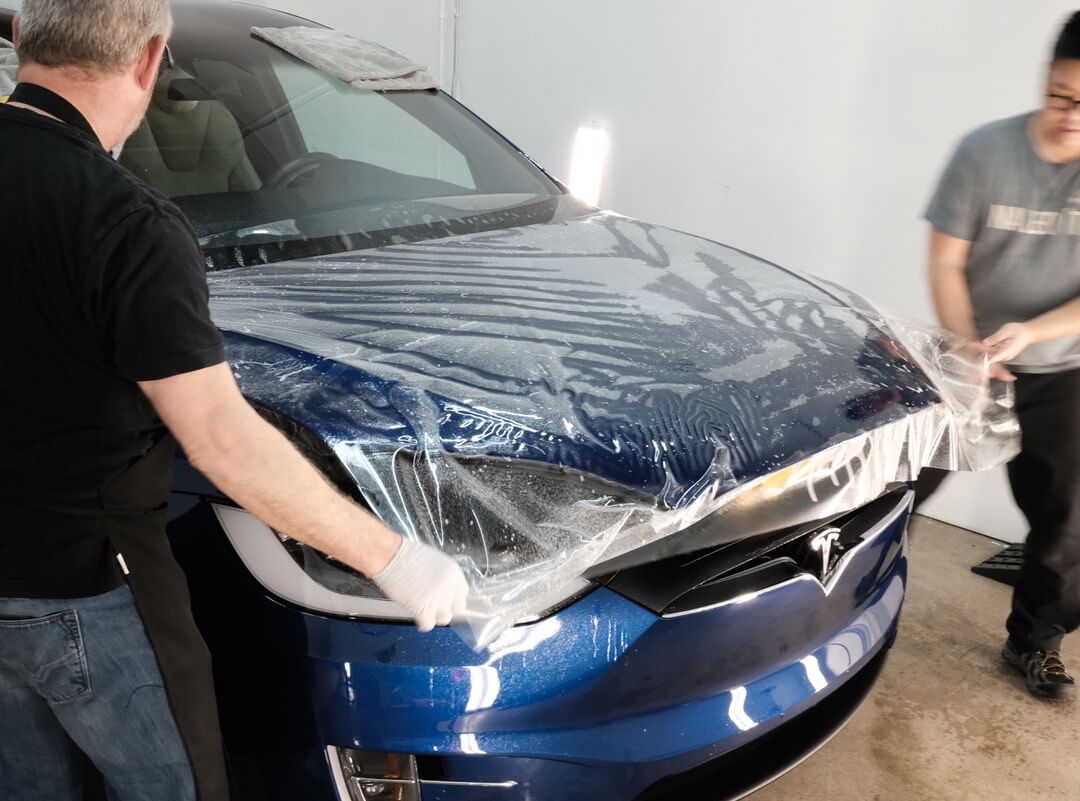 PPF
This durable film provides the best and only protection against rock chips and deep scratches.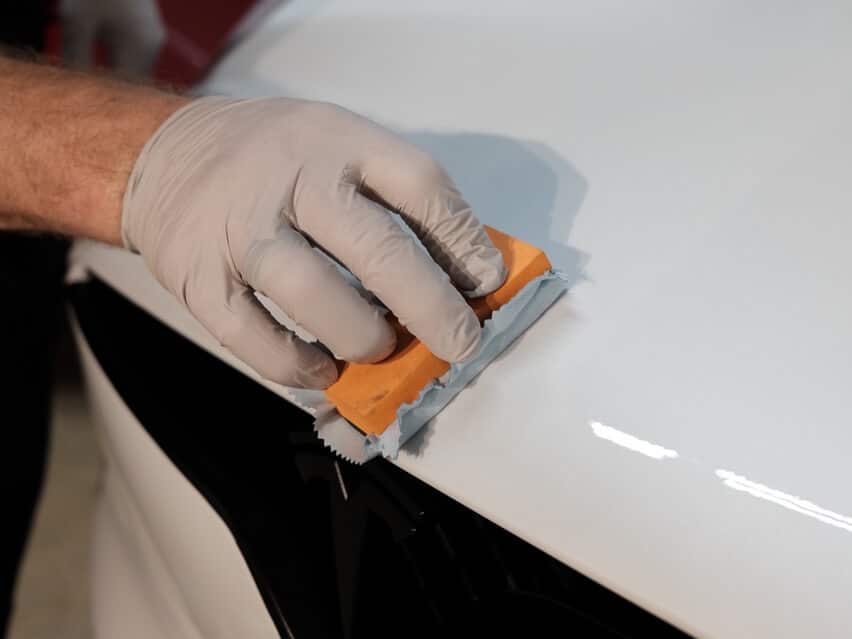 Ceramic
At three times the hardness of factory clear coat, ceramic protects paint and film from light scratches, water spots and more.
"I don't even have a thousand miles on my multi-coat red P85D yet and I have already got scratches and swirls everywhere. I've never seen paint that was so fragile and I have not even done much highway driving."
Tesla Motors Club
"During my career in the automotive industry, I have not encountered a situation where the amount of rock blast on the sides of a car with this amount of driving and the conditions described."
The Drive Magazine
Tesla paint stories made me nervous, quick google search shows…
Yep, anecdotal evidence obviously… But my Model 3 has a ridiculous amount of chips on the hood after 8 months.
Tesla Motors, Reddit
Not all paint is created equal. Other paint protection installers and detailers use generic products and coatings that are universal to all car makes, and in many cases boats, RVs and motorcycles. Because ALSET Auto works exclusively on Teslas, we're able to source and develop products and protective coatings that are optimized and best suited for Tesla's paint.
We don't protect cars
We protect Teslas
Alset provides that absolute BEST care for all Tesla vehicles on the road! The quality and care that was put towards my Tesla Model 3 was simply impeccable. The paint looks gorgeous after their restoration process and is protected with their Tesla specific ceramic coating. Thank you for all the hard work Alset crew!
They took great care of my model 3. It looks newer then when I bought it last Friday. They were quick to get my car in knowing that I wanted it protected as soon as possible. They also fixed all the scratches I noticed the car already had before my purchase without me pointing them out. Great service over all, I highly recommend there service to any other Tesla owners.
Recently we sprang on paint correction & ceramic coating @ Alset. With our weather here in the NW particularly, it seemed like a wise idea to help protect our Tesla. I was super impressed with the level of detail. Absolutely incredible detail was given to make our car really shine. It truly looks better than when we brought it home nearly 2 yrs ago.
Launch ALSET Auto's visual configurator to customize your TESLA, get pricing, share your build and schedule service.