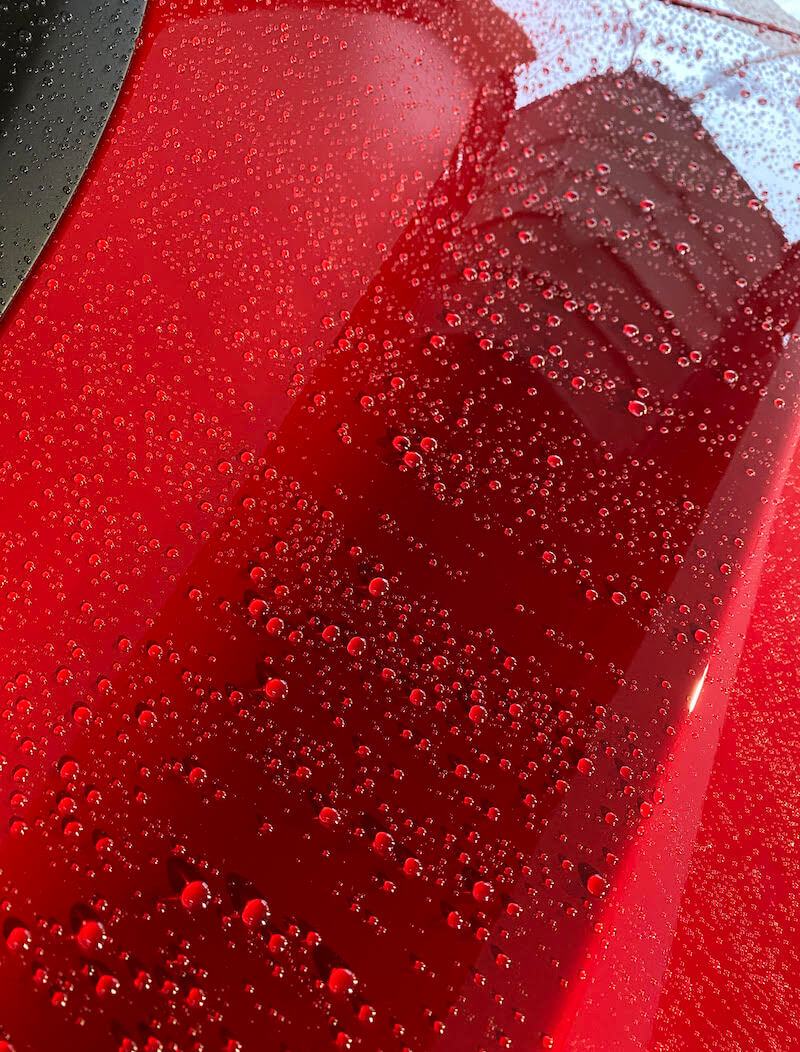 If you've researched ceramic paint protection you've probably come across some interesting industry jargon: Nano-technology, 9H, hydrophobic… anti-graffiti? But what does it mean for the average Tesla owner?
Simply put, (Nano) Ceramic Coatings add a super glossy, extra hard (9H) layer of protection to your Tesla's clear coat. The glass-like coating repels water (hydrophobic) and resists dirt, grime, tar, bugs, salt (and yes, graffiti) which makes washing a ceramic coated vehicle quick and easy. Because the protective coating is three times harder than Tesla factory clear coat, it is more resistant to light scratches, swirl marks and etching from bugs, sap, bird droppings and water spots.
Applying ALSET Auto's proprietary ceramic coatings to your Tesla's paint, wheels, glass and interior is just the final step in our 12+ hour process of prepping, restoring and protecting your Tesla. On average, we spend about 10 hours on each Tesla before we begin to apply our protective coatings to the exterior and interior.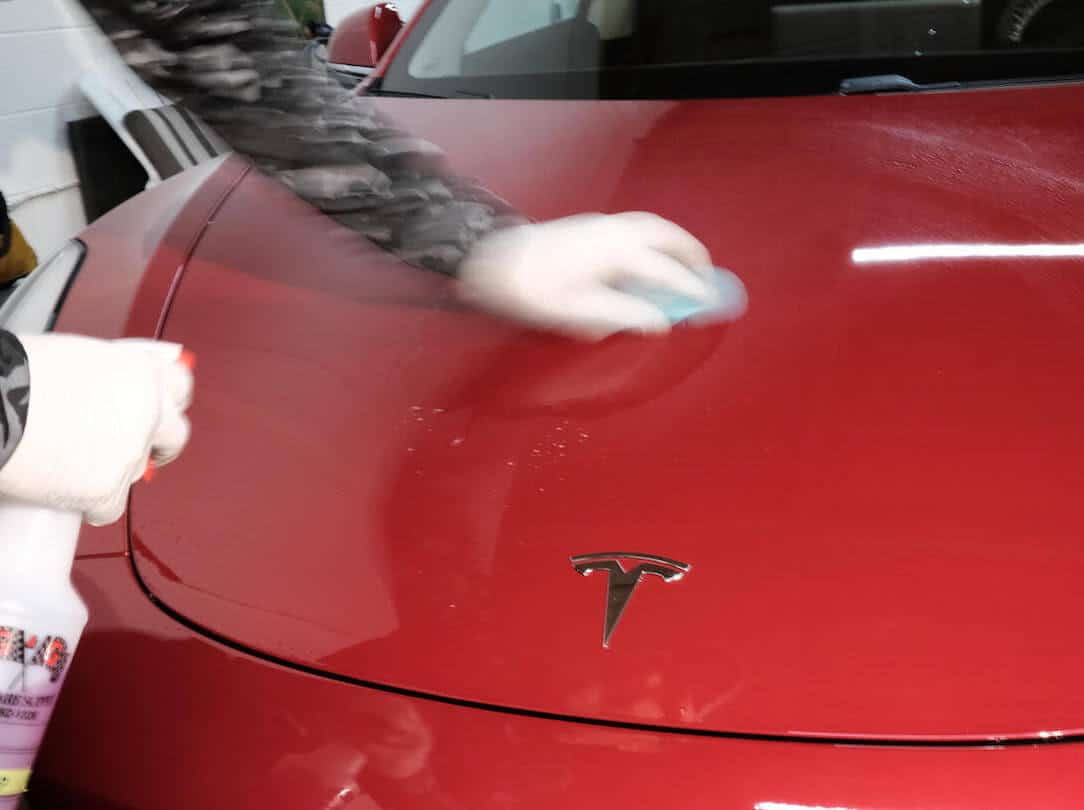 Prepare
The process starts with a thorough wash and decontamination to prepare the surfaces for correction by removing contaminates and pollutants from the paint that accumulate from the time the car is transported from the factory.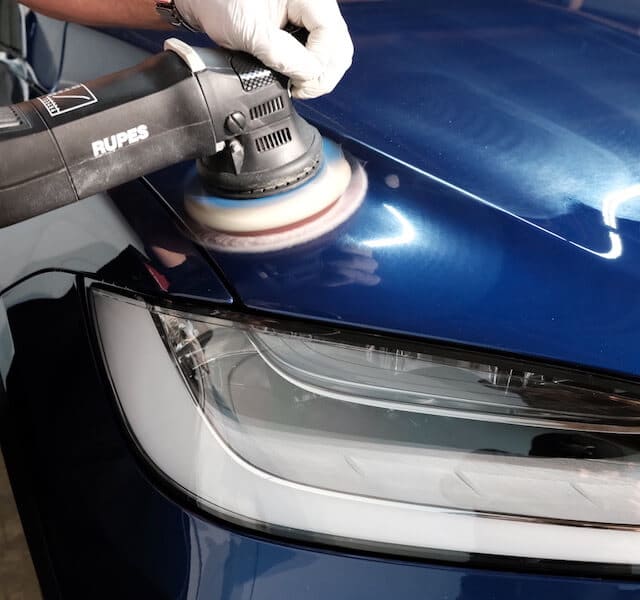 Correct
Ceramic coatings are only as beautiful as the surfaces they're applied to. In this 8 hour process, our paint correction experts remove swirl marks, scratches, water spots, factory blemishes, overspray and etchings from the paint.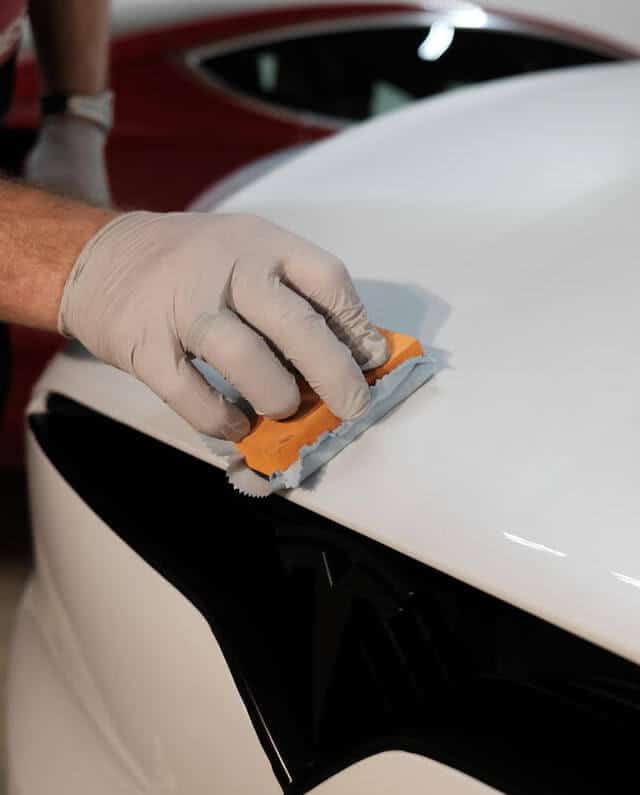 Protect
After the surfaces are prepped and corrected, we apply our proprietary 5+ year coating to your Tesla's paint (and PPF), wheels and exterior trim. Every ceramic package also includes a two year nano coating on the interior and windshield.
Two stage paint correction to remove existing blemishes, contaminants, imperfections and defects from the paint.
ALSET Auto's proprietary ceramic coating applied to paint, trim, wheels and windshield.
Interior protective coating included with all ceramic packages ($500 value).
7 piece take home ceramic care kit ($100 value).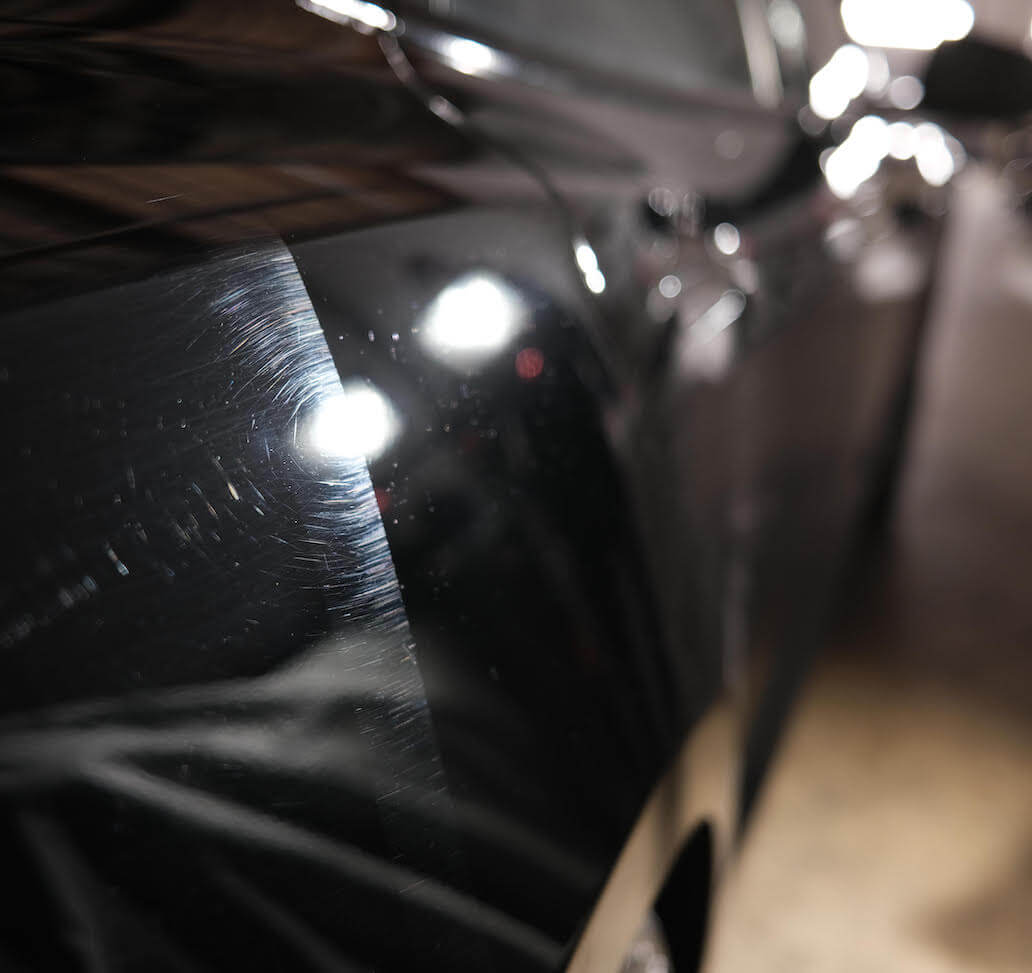 95% of ceramic brands, such as Ceramic Pro, manufacture their coatings in Taiwan and use the same coating on Teslas as they do on Toyotas, RVs and motorcycles. ALSET Auto's proprietary ceramic coating was developed specifically for Tesla paint and is proudly manufactured in the USA. We're confident we have the glossiest, most durable coating on the market. One look and we think you'll agree.
We don't protect cars
We protect Teslas
Great service and no brainer protection for your Tesla paint protection. Bird poop washed right off on my car later in the week after getting it back from Alset. Water and rain beads up and rolls off of the paint like a teflon pan. My MX looks better than when I get it from the dealer.
I am so happy with the results from Alset Auto. I was about to book Ceramic and PPF with another reputable shop, but then I discovered Alset Auto which only does Teslas. The paint on the Tesla is soft and having a company know how to fix the flaws and protect the paint was crucial for me. The car is a huge investment and i want it for the long haul and Alset delivered.
I cannot recommend this place enough. Getting my car ceramic coated was easily one of the best decisions I could have done from these guys. Super helpful, friendly, genuine guys that know their stuff and even showed me the process a bit.
Launch ALSET Auto's visual configurator to customize your TESLA, get pricing, share your build and schedule service.